DESKA: From Punk Band to All-In-One Digital Platform
DESKA.site, formerly known as Deskarriados.site, came to life on April 22, 2020, amidst the COVID-19 pandemic.
The quarantine inspired us to create a website to sell the merchandise of our punk rock band, DESKARRIADOS.
During those days, we wanted to rekindle our music by recording videos from a distance, such as "Por esa Esquina" and "En la Madrugada."
Once we launched the store, we realized there was an opportunity to provide a platform for other bands to share their music and sell their own official merchandise. Over time, we expanded our services by opening DESKA TV on YouTube and establishing DESKA Radio as a digital radio station.
We decided that all projects within the platform would carry the "DESKA" prefix.
Behind DESKA, there is a great team of DIY dreamers, non-conformists, and creators, starting with the band members scattered across various countries.
Discover DESKA Clothing: American Urban Brand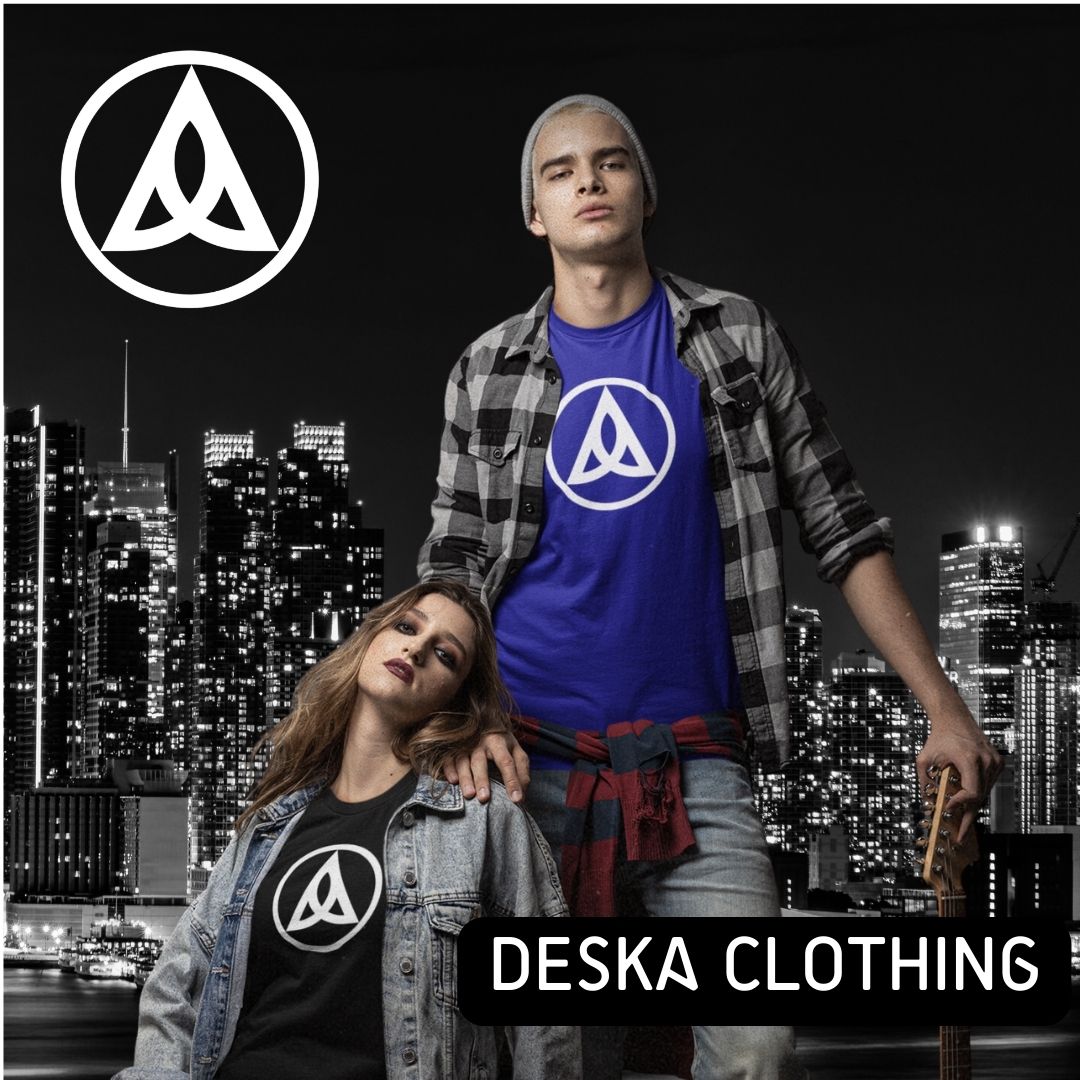 Our goal is to empower and support bands and artists who work diligently and passionately but, due to various circumstances or barriers within the mainstream music industry, have not been able to break through from the underground music scene. We provide them with the necessary tools to showcase their music and image on a global scale.
A 24-hour digital station featuring the best of current rock music and bands from our platform.
A YouTube channel with videos, Shorts, news and live performances.

Our record label that debuted the DKRD Col 01 collection, consisting of a pack of 3 vinyl records with the participation of 36 bands from our platform. We also produce and sell vinyl records and CDs for our bands, with the goal of releasing 25 music collections this year. Additionally, we co-produced the documentary "The History of Punk in Venezuela Is Not a Trend" with PRODECOCULTURA, which can be enjoyed for free on our DESKA TV channel.
A completely digital and interactive exhibition hall where artists can showcase their digital works in versatile rooms that impress visitors. Our hall is equipped for use with VR or immersive reality technology.
Our blog contains news and informative content about the rock industry and the bands associated with our platform.
DESKA.site is a brand of Shift Light, LLC. Boca Raton, Florida, USA
Phone:((+1) 9546958936
Email: hello@deska.site