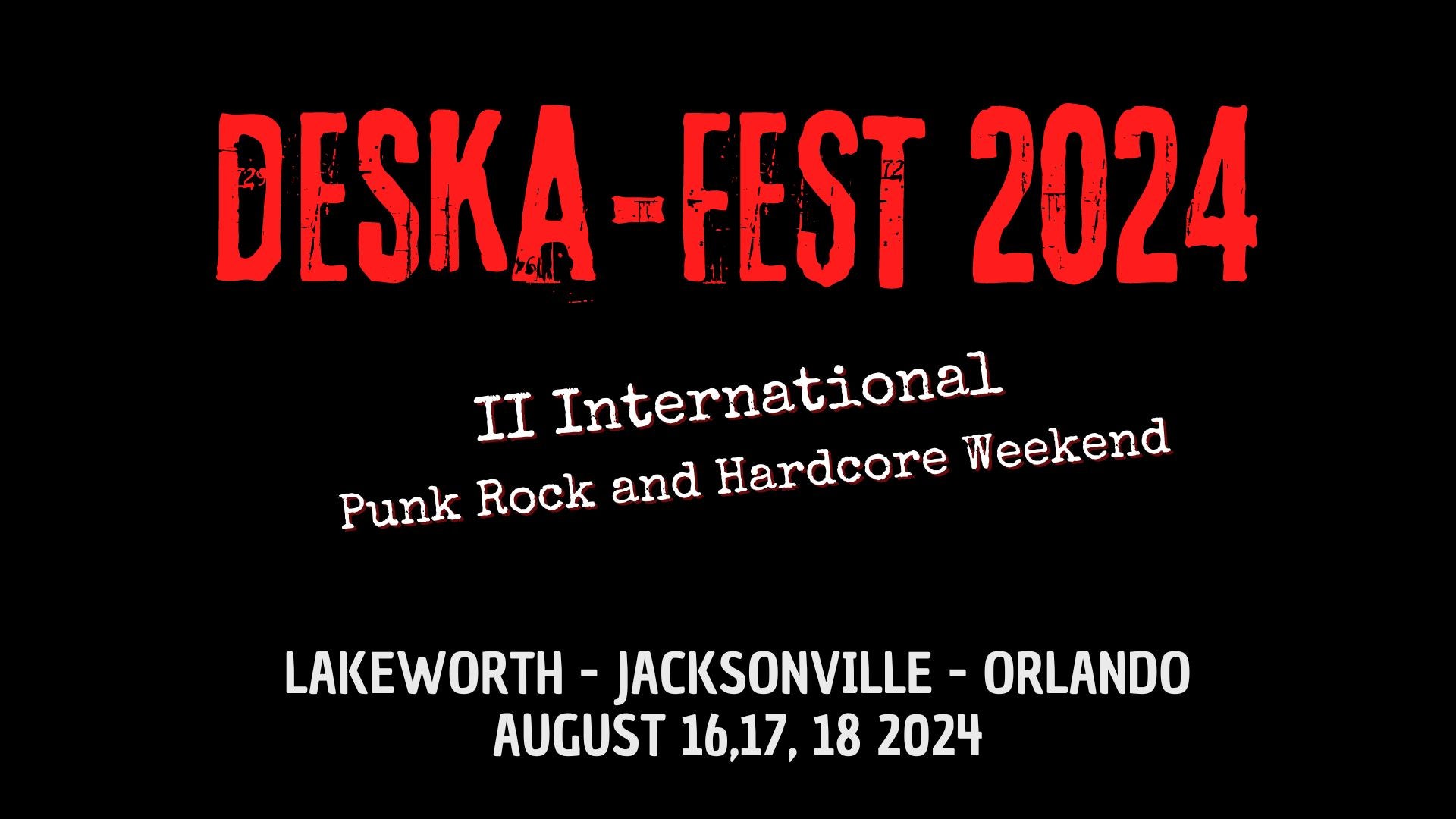 DESKA Fest
An international weekend packed with punk rock and hardcore.
Welcome to the electrifying world of DESKA Fest, where the rhythm of underground Hispanic bands takes center stage in the heart of the United States. Created by Deska.site, DESKA Fest is a vibrant celebration of alternative music that's set to redefine your perception of sound.

At DESKA Fest, we're all about diversity, and our musical lineup reflects just that. We focus on a variety of genres, from the relentless energy of punk rock and hardcore to the soulful vibes of post-punk, ska, and reggae. It's an eclectic mix that promises to captivate your senses and keep you grooving all day and night.

This event isn't just a fleeting moment; it's a three-day extravaganza held in different locations within the same state of the United States. Our inaugural DESKA Fest in 2023 marked a historic milestone as we celebrated the 40th anniversary of 4to Reich, the trailblazing pioneer of punk and hardcore in Venezuela.

Picture yourself immersed in the vibrant music scene, with Lake Worth, Jacksonville, and Orlando as your backdrop. From the 25th to the 27th of August in 2023, these cities came alive with the soul-stirring sounds of bands that embody the spirit of rebellion and creativity.

DESKA Fest isn't just a music festival; it's a cultural movement. It's a platform that champions the unsung heroes of the underground music scene, giving them the recognition they deserve. It's a place where music enthusiasts, artists, and fans unite to celebrate the art of self-expression through music.

So, whether you're a die-hard punk rocker, a hardcore enthusiast, or simply someone looking to explore the rich tapestry of alternative sounds, DESKA Fest has something for everyone. Join us in the journey of discovery, where melodies meet mosh pits, and where the passion of underground music takes flight.

At DESKA Fest, we're not just celebrating the past; we're shaping the future of music. We invite you to be a part of this incredible experience and let the music move you. Stay tuned for updates on upcoming DESKA Fest events, and get ready to embark on a musical adventure like no other. See you at the next DESKA Fest!
The Next DESKA Fest will be celebrated in 2024. 
Stay tuned through our social media or subscribe to our newsletter.
 DESKA Fest 2023 Official Merch.
DESKA PUNK ROCK BANDS MERCH
Discover our awesome t-shirts and merchandise collection of punk rock and hardcore bands.
BANDS THAT PERFORMED AT DESKA FEST 2023
DESKA FEST 2023 PLAYLIST
Now crank up the guitar riffs and drum beats from the bands that tore it up at DESKA Fest 2023.
A Punk and Hardcore music night from Venezuela, USA and Spain Bands.
Get ready to immerse yourself in an electrifying night of Punk and Hardcore music, featuring an international lineup that will ignite the stage. Join us as we bring together the raw energy of bands from Venezuela, USA, and Spain for an unforgettable experience. Brace yourself for the explosive sounds of Killed By Florida (USA), a band that has been making waves since 1983, alongside the haunting melodies of 13 Bats (Spain). And let's not forget the pioneers of Hardcore Punk from Venezuela, none other than the legendary 4to Reich. Get ready to mosh, scream, and lose yourself in the rebellious spirit of this unparalleled music night. This is your chance to witness the convergence of punk cultures from different corners of the world, all united by their passion for high-energy music. Don't miss out on this epic celebration of Punk and Hardcore, where boundaries are shattered and the spirit of rebellion takes center stage.
DESKA FEST JACKSONVILLE & ORLANDO - AUGUST 26, 27
A Skateboarding Punk Rock & Hardcore Night in Jacksonville
Prepare yourself for an unforgettable Skateboarding Punk Rock & Hardcore Night in Jacksonville, featuring an explosive lineup of 4to Reich, Camps, The Rottens, and Off The Rails Bands. Brace for a mind-blowing collision of extreme sports and high-octane music that will ignite your senses and leave you craving for more. Witness the fearless skateboarders tearing up the ramps and the relentless energy of these cutting-edge bands as they unleash a sonic assault on stage. Join us for a night of raw rebellion, exhilarating performances, and an electric atmosphere that will transport you to the heart of the underground scene. Don't miss this epic convergence of Skateboarding, Punk Rock, and Hardcore in Jacksonville. Get ready to push boundaries and dive headfirst into an adrenaline-fueled experience like no other.
DESKA FEST AT Uncle Lou´s Entertaiment Hall
Prepare yourself for a Sunday night like no other as Orlando hosts a Special Punk Rock & Hardcore Music event. Join us for an electrifying evening featuring an incredible lineup of talent, including the unstoppable force of 4to Reich, the raw energy of Camps, the fierce intensity of The Rottens, and the rebellious spirit of Sudakas bands. Get ready to unleash your wild side as the thunderous beats and blistering riffs ignite the stage, fueling a mosh pit frenzy that will leave you breathless. This is your chance to immerse yourself in the heart-pounding world of Punk Rock and Hardcore, where music becomes a cathartic release and a unifying force. Grab your friends and prepare to let loose, as Orlando becomes the epicenter of punk culture for a night that will go down in history. Don't miss out on this extraordinary experience of sound and energy, where the music transcends boundaries and the spirit of rebellion takes flight. Get ready to rock your Sunday night like never before!.
DESKA FEST 2023 LOCATIONS
Immerse yourself in the vibrant atmosphere of DESKA Fest 2023 as we take you on a journey through three incredible locations from August 25th to 27th.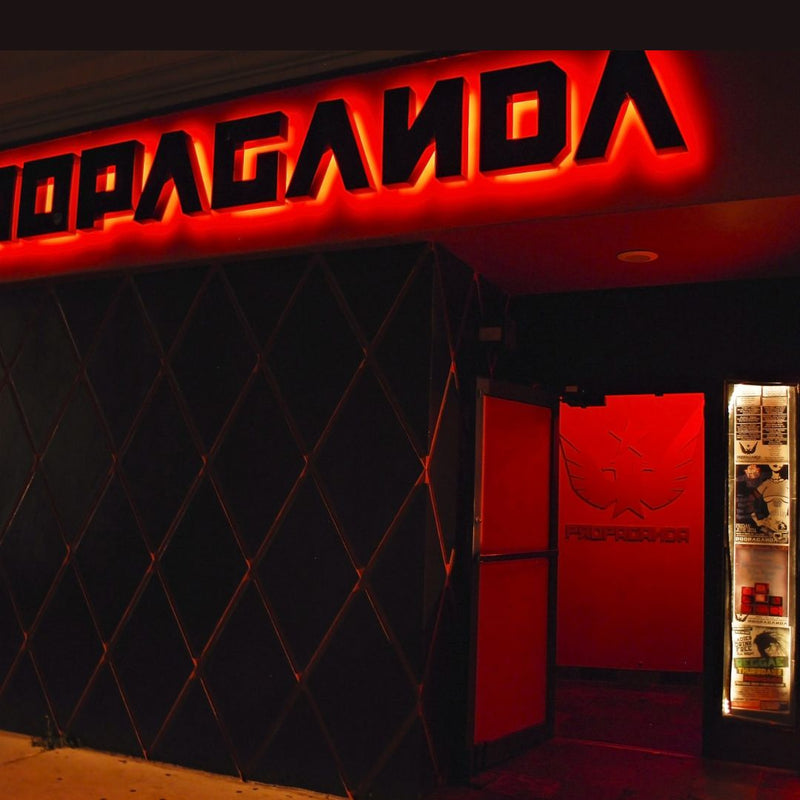 PROPAGANDA Music Venue
Nestled in the heart of Downtown Lake Worth, Propaganda stands as Palm Beach's ultimate destination for live music. This captivating dive bar sets the stage for unforgettable evenings filled with sensational performances, welcoming music enthusiasts every night of the week..
VIEW MORE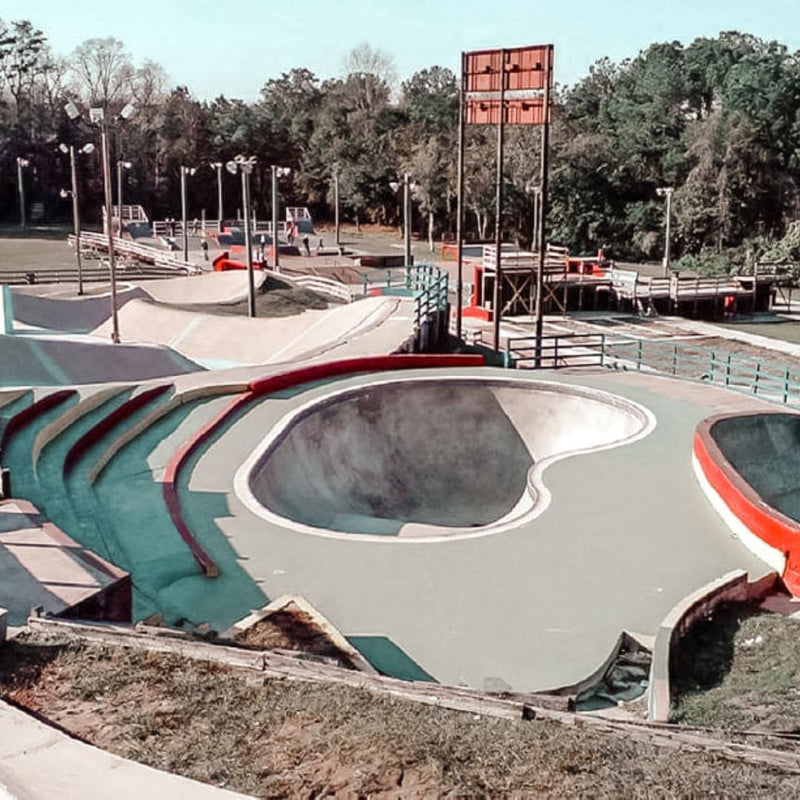 Kona Skatepark
Experience the rich history of Kona Skatepark, an iconic skateboarding destination since 1977. Surviving economic challenges, it holds the Guinness World Record as the longest privately owned skatepark. From groundbreaking inventions to nurturing the skateboard community, Kona is a haven for all ages. Join the legacy and make your own skateboarding history at Kona Skatepark in Jacksonville's Arlington neighborhood.
DISCOVER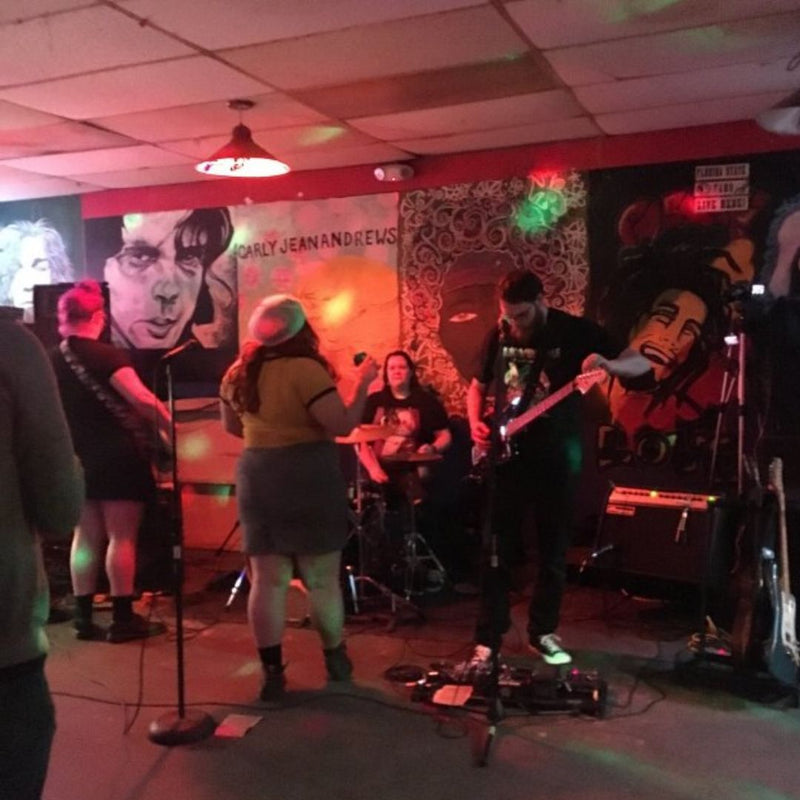 Uncle Lou's Entertainment Hall
Uncle Lou's Entertainment Hall: Where friendships flourish, relaxation reigns, and good times abound. Immerse yourself in the welcoming atmosphere, savoring drinks with friends, reconnecting with old pals, and enjoying leisurely moments. Our commitment to prioritizing this unparalleled experience makes us the go-to Orlando hotspot for socializing and meet-ups.
EXPLORE
DESKA FEST 2023 PARTNERS
Organizations supporting DESKA Fest 2023
DESKA FEST BECOME A SPONSOR